Go forth!
The very first step in establishing an online identity is obtaining a provisional identity certificate. We've made it very easy for you to get access to a provisional identity certificate to login to Gekko™, an Authenticity Village® for Kids we've developed with our partners at the Authenticity Alliance. Gekko™ is a secure space for your child to play and interact with other children.
A certificate is a claim or assertion attested to by a public authority. Some claims are more substantial than others. The claim of the certificate made available (an Osmio™ provisional identity certificate) is simply that a person (you) has access to a particular email account. No other information is disclosed, not even your name.
Your Osmio™ provisional identity certificate is appropriate for use among people who know you and where confidential personal or company information or finances are not involved. The certificate may be used with these browsers: Firefox (2.0 and higher) and Internet Explorer (6.0 and higher). Once you are familiar with how certificates work, we suggest you upgrade your Identity Certificate to give you a greater degree of identity quality and security.
Once you have your provisional identity certificate, you can gain provisional access Gekko™ and tell us about your experience. Eventually, Gekko™ will allow you to assign access controls based on identity quality (IDQA™) scores so that you may define who may interact with you and your child on Gekko™.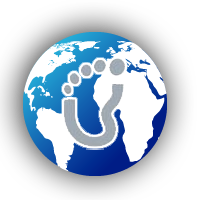 Copyright © 2010 Reliable Identities, a licensed agent of Osmio, the AuthentiCity™.
All rights reserved. Patents Pending.